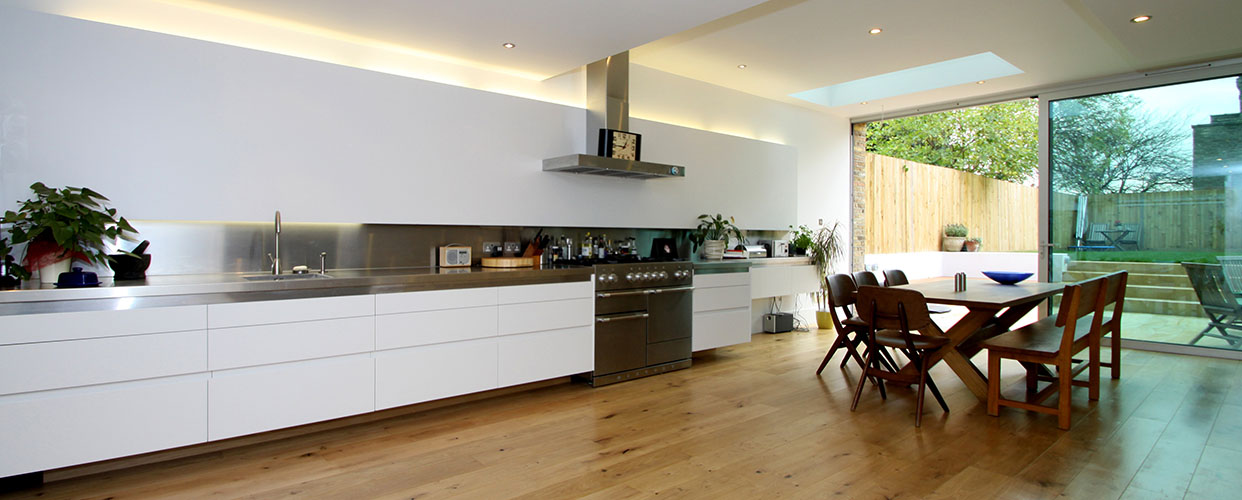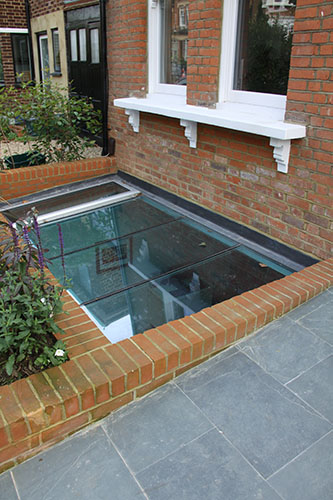 Bought in a derelict state and principally a two storey property the house has been extended in all directions upwards, downwards to the front and to the back, which has increased the existing floor area by over 60%. The client brief was extensive: a young family, four kids all with their own bedrooms, both owners work from home which required an additional office and pilates studio to the space requirements and an ecologically sound approach to materials, thermal comfort, sound and alternative energy solutions.
To create the new lower ground floor the property was underpinned throughout and the existing cellars dug out a further metre to provide a generous floor to ceiling height. The new space provides an extensive kitchen dining space stretching from the front to back of the property with a TV snug space under the front lightwell and the dining area sited in front of the glazed screen to the garden. The pilates studio is separated from the kitchen/diner by a solid moveable screen wall and has its own openable glazed access to the garden.
A frosted glass screen forms the rear wall to the pilates studio and allows indirect light into the oak stair which forms the new access to this level, a utility room , pantry and WC complete this level.
The upper ground floor has 2 formal reception rooms which open out to the main entrance hall with double doors. Additional light is provided to the hallway via a large picture window to the garden elevation. A study/office and family bathroom complete this level. Four bedrooms for the children and a small shower room complete the next level and the new attic houses a master bedroom with en-suite bathroom and dressing room. The openable glazed screen to the new dormer takes advantage of a panoramic view of the whole of city stretching from Canary Wharf through to the post office tower.
Completion Date August 2010. Contract Period 38 weeks.